YogiKripa MedSkills Academy is the Training and Education initiative of Yogi Kripa MediChem Pvt. Ltd. There is a constant need for healthcare professionals to keep upgrading their medical proficiency and keep upbeat with the latest trends in the arena of medical technology and healthcare services.
Yogikripa Medskills Academy does so by conducting various CME's in the form of training and workshops, courses in Clinical Research and educating the CSSD fraternity through its initiative Safe Sterile Club. Yogikripa Medskills Academy has eminent Professionals, Academicians and Industrialists on board to mentor, guide and nurture/enhance skills among healthcare stakeholders.
At Yogi Kripa MedSkills Academy, we are passionate about empowering the Indian Medical fraternity for the benefit of better patient outcomes. Since the youth of today will be our future, Yogi Kripa MedSkills Academy also imparts training and education to science students (biomedical engineers, para-medical, doctors). We undertake student oriented training modules for various educational institutions.
Yogi Kripa MedSkills Academy strives to play a role in empowering the medical fraternity by sharing knowledge and enhancing skills by means of continuing medical education among its stakeholders.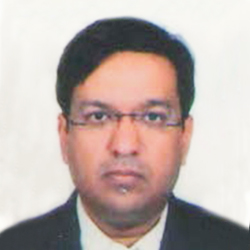 Manish Gupta,
Founder
The Clinical Research Industry is growing at an exponential speed and there needs to be an educational system to support the same. It is the human capital which form the basic pillars of any company.YogikripaMedskills Academy has been in the forefront for developing various skill based programs and enhancing career prospects of individuals in the healthcare industry and the "Advance Diploma in Clinical Research"looks forward in doing the same
Anchal Gupta,
Founder
YogikripaMedskills Academy has always bridged the gap between academy and industry and "Advance Diploma in Clinical Research" shall continue to do the same. YogikripaMedskills Academy's "Advance Diploma in Clinical Research" is designed with inputs from various industry professionals making the course highly specialized and therefore making the student more employable. The curriculum planned is such that it is a perfect balance between Industry and Academics.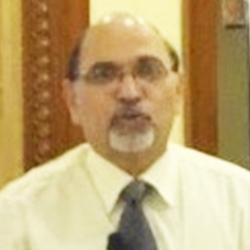 Dr.Ravindra Ghooi,
Director-Dean
Dr. R. B. Ghooi, a consultant in clinical research is a Pharmacologist with over 40 years' experience with the Pharmaceutical and Clinical Research Industry. Dr. Ghooi made a lateral shift to the Clinical Research Industry as the Vice President (Clinical Operations) of CliniRx Research Private Ltd. He has over 50 research papers in national and international journals; he has contributed chapters to three books and has published two books on clinical research. He is a reviewer for a number of national and international journals.He chairs the ethics committees of Jehangir Hospital and Sahyadri Hospitals in Pune.